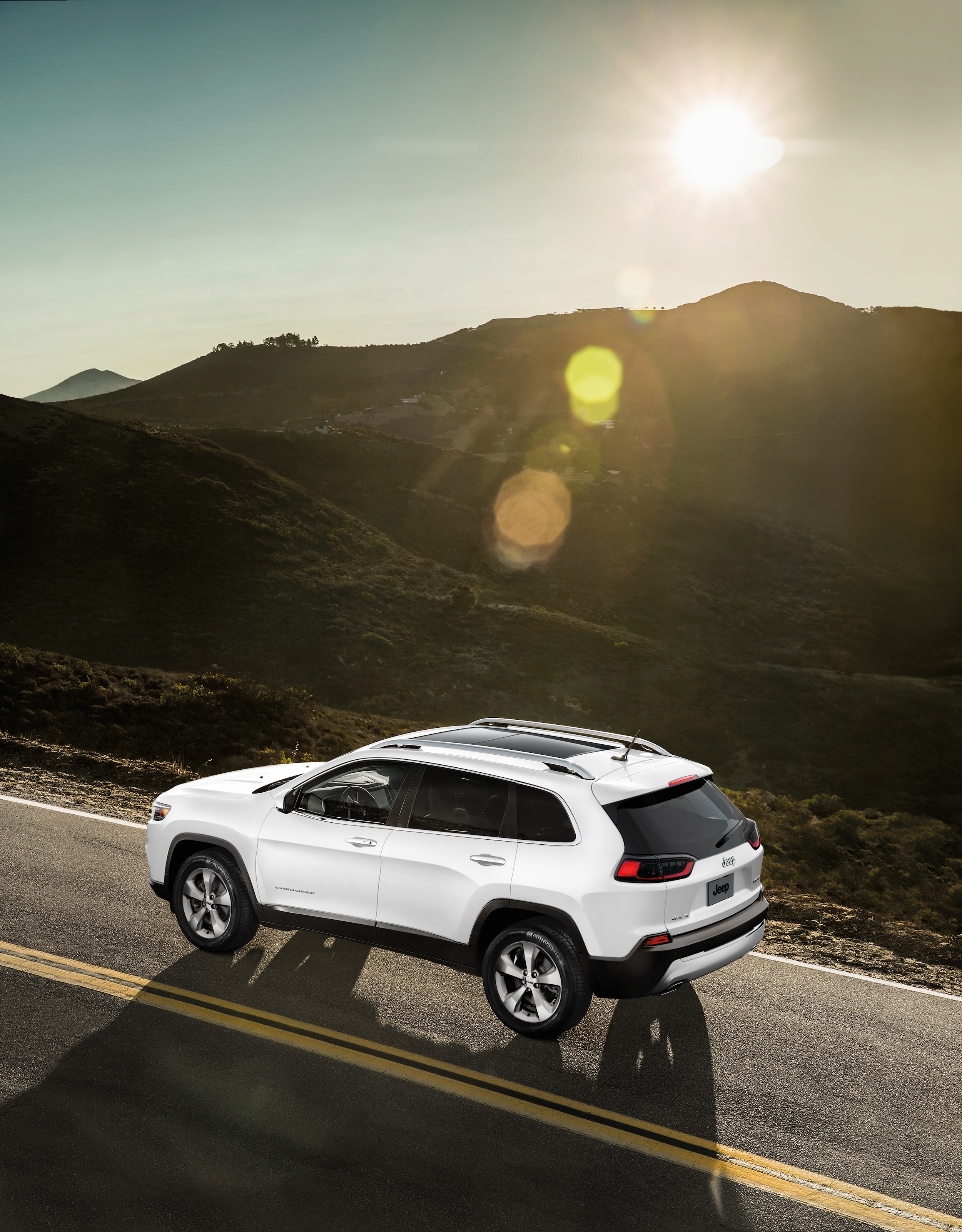 Your time is precious, and so are the things you purchase. No one wants to buy something that doesn't appeal to them in a big way. You want to wait for something that really blows you away. At Courtesy Chrysler Dodge Jeep RAM, we're particularly excited about the Jeep Cherokee. Jeep is known for being in the upper echelon of vehicle models, so if you're looking for something of the highest quality with a reputation that precedes it by miles, then look no further than this critically acclaimed Jeep SUV.
Benefits of A Jeep Cherokee
The Jeep Cherokee was built to help you explore new horizons. That's why it comes equipped with a rugged exterior that you can take anywhere, whether it's on the road in Johnstown PA or off it.
Feel free to traverse a variety of terrains and environments with the Cherokee SUVs drivability and traction control. No matter where you take the Cherokee, you can be sure that it'll be able to take you back.
Technology That Moves with You
If technology is something that you value in a vehicle, then the Cherokee might be everything you ever wanted. It comes equipped with driver safety technology and secure device connectivity. With a vast mixture of entertainment and functionality, the Cherokee technology puts the appropriate focus on many different facets of vehicle ownership.
Design
At Courtesy Chrysler Dodge Jeep RAM, we're also just delighted with the overall design. Its exterior is aesthetically pleasing, with a streamlined look that's reminiscent of a wild cat. It's something that you'd want on your side in the wilderness.
The Cherokee makes its presence known with a domineering presence, stoic features, and an overwhelmingly authentic Jeep look.
Overall, the Cherokee is a vehicle worth noticing. If you're intrigued by what this SUV might have to offer you, then consider investigating one here at your local Jeep dealership.